The Ghoulish Guidance Archive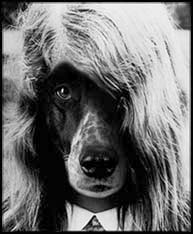 Are there monsters under your bed?
Does your dog pee on the rug?*
Is the Boogey Man stalking you?
Do you want him to?
If you answered "HELL YES!" to any of the above questions, you've come to the right place.

Join Ghoulfriend and Spiffy, Advice Mavens of the Living Dead, as they navigate the murky waters of supernatural etiquette.
*All pet-related queries are fielded by Spiffy.


Table of Contents