Horrorfind Weekend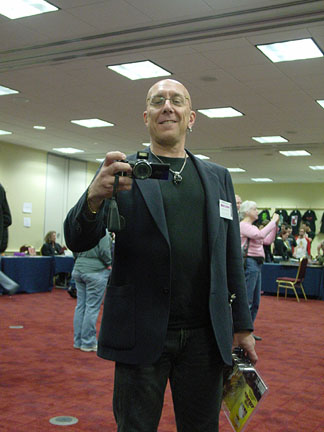 Recognize this guy? It's Michael Christopher, the infamous "Hare Krishna Zombie" from the original Dawn of the Dead.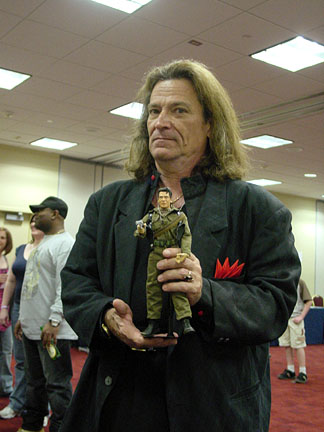 Joe "Captain Rhodes" Pilato with his little doll.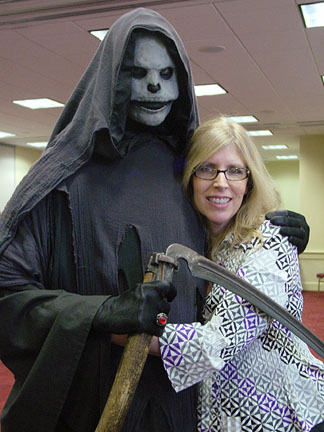 Getting cozy with The Grim Reaper. Grim is a member of The Patient Creatures, a wonderful storytelling troupe from eastern Pennsylvania.

Grim and #1 Zombie. Looks like Grim was a little late...

Eugene "Big Daddy" Clark coaches a kid on his tackling and blocking technique. You know a convention is sparsely populated when a football game breaks out in the celebrity room.

Eugene with his super-creepy "Terry Cruikshank Creations" doll.

If you don't recognize this guy, I don't know what you're doing here.

George A. Romero with Jim "Helicopter Zombie" Krut.

The biggest crab cakes I have ever seen. We got 'em at Mo's in Baltimore. They were to die for!

Judy O'Dea in hog heaven, eating a massive seafood combo thing.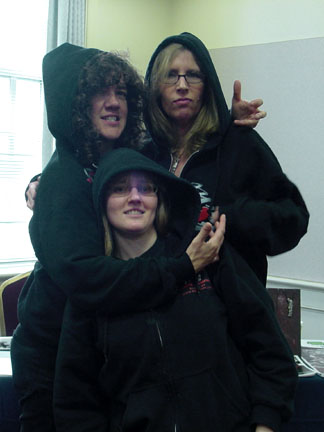 Back at the convention. That's Kim and Angie from Kim's Krypt. Oh yeah, we're bad.

Poor Angie always gets killed in pictures.

Judy, kissing a boy who gave her a flower and told her he loved her.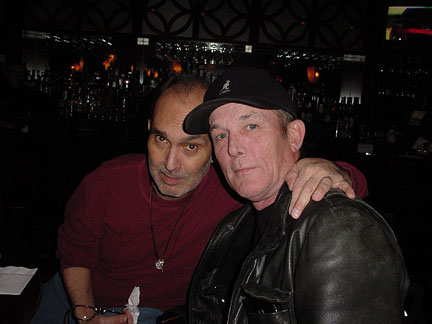 Antone DiLeo ("Miguel" in Day of the Dead) and Scott Reiniger ("Roger" in Dawn of the Dead) in the bar.

Judy with Lonnie and Cindy Martin of Women's Studies, in the bar.

Eugene Clark, me, Cindy Martin, Pedro "Pillsbury" Arce and Antone DiLeo. In the bar. Again.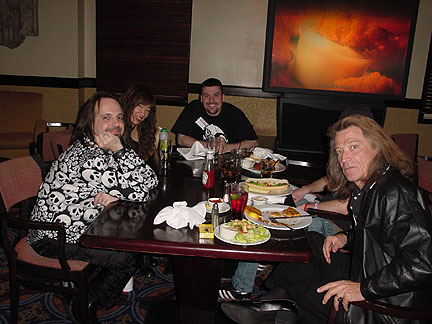 Rob, Glena, Matt and Joe. Hey, who's that hiding behind Joe?

Aha! It's the boy who loves Judy! You can't hide from my camera.